Ages: 14+
Time: 120 Minutes
Find on
KICK
STARTER HERE.
Story: In the times of ancient Thrace three prophecies foretell dystopian futures, waiting to be saved from fatal doom. Three fairytale characters are called to become worthy of saving the world! Grave monsters lurk from every corner, Treasures hide mysterious gifts, Artifacts are waiting to be used and Quests invite you to fulfill a greater goal. Virtues will guide the way through the Past where you can develop your heroes' asymmetric talents, critical for the challenges the Future will hold. You build the map yourselves by tile placement and engage in cooperative strategy planning, paving your way towards your Final Quest. When you arrive in the Future, you will have to put all your skill to work to defeat fearsome enemies and collect valuable objects to fulfill your Final Quest and rescue the whole universe!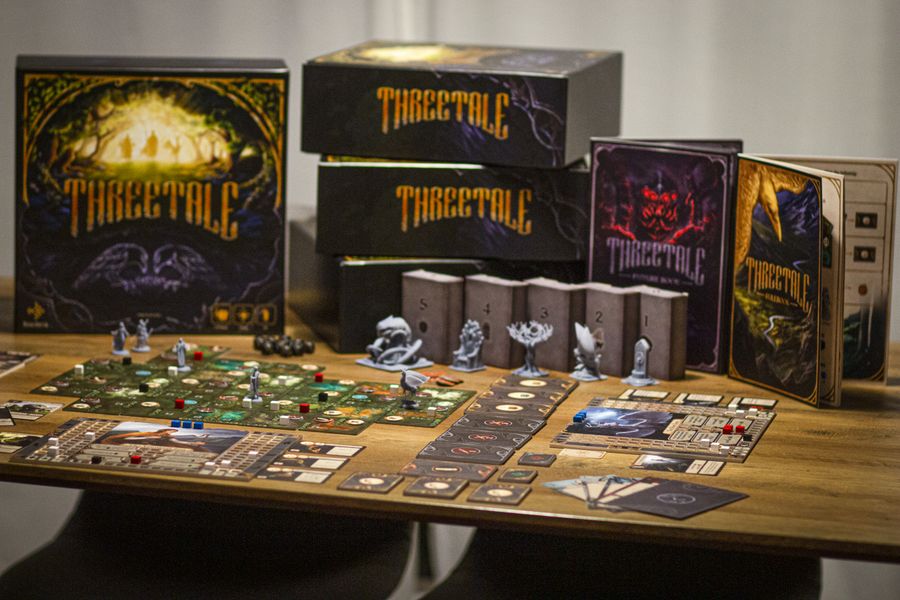 Gameplay: ThreeTale is a game for three people who choose a fairytale hero to play with. Each of them has asymmetric talents which find their unique role in the gameplay – a combination of variable player powers in the form of virtues, strategic tile placement, card drawing and a little bit of dice rolling.
ThreeTale will be
live on KICKSTARTER for 14 days starting on Tues, August 31 2021,
and has a funding goal of
70,000 Euros
.
Never Miss Everything Board Game posts again! Get them in your inbox: