Ages: 12+
Time: 30-90 Minutes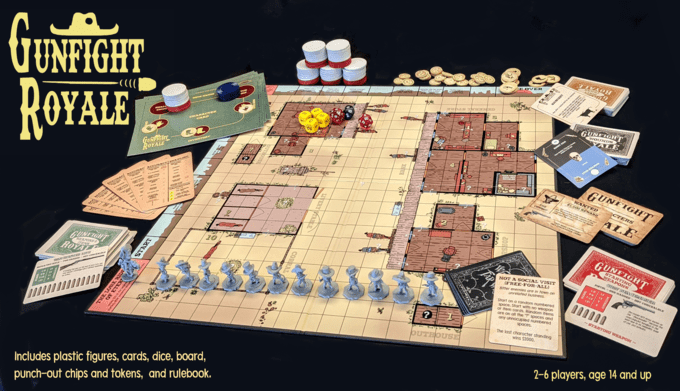 If you're expecting a Euro game you could be in for quite a surprise! As you'll see in the introduction, this evolved organically from our tabletop miniatures business as a way to introduce more people to our wargame Gunfighter's Ball and took on a life of its own. If someone plays Catan or Pandemic, it might not be to their liking, and that's ok (crazy people like me enjoy both kinds of games!). The people who playtested it and who have responded strongly are those who are drawn to miniatures to begin with.
Gunfight Royale will be
live on PREORDER until 30 September!