Upkeep
Designer:
Brian Henk, Clayton Skancke
Ages: 8+
Time: 20-60 minutes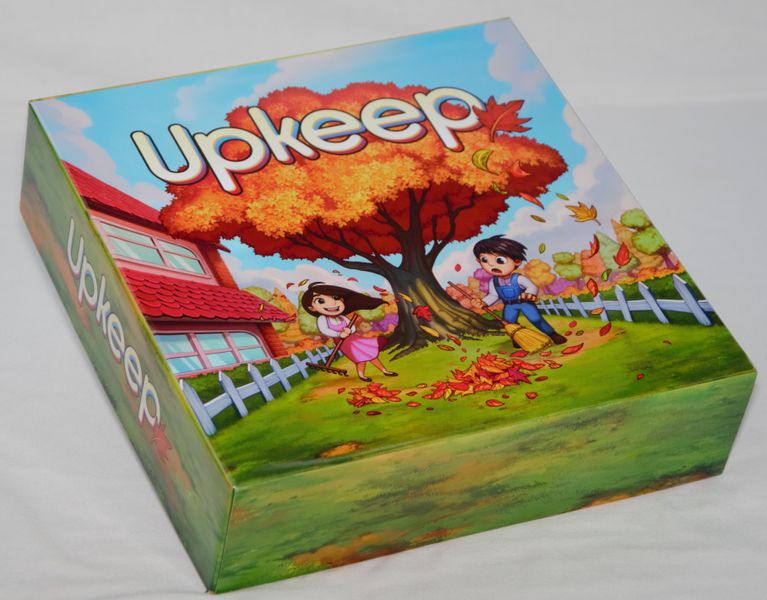 In Upkeep, your perfect and beautiful yard is being bombarded with unusual Autumn weather. Your neighbors have always coveted your pristine lawn, immaculate deck, and tidy section. Now they are eager to snatch the coveted title of the neighborhood's most exquisite yard. Stormy weather or not, you must do everything you can to clean your yard before your neighbors.
Upkeep is live on KICKSTARTER until June 22nd, 2020, and has a funding goal of $7,500.